Four Seasons Jimbaran & Sayan
---
OCEAN AND RIVER EXPERIENCE AT FOUR SEASONS JIMBARAN BAY AND FOUR SEASONS SAYAN
An unforgettable experience, a combination stay at two of the most luxurious resorts in Bali – Four Seasons Resort Bali at Jimbaran Bay and Four Seasons Resort Bali at Sayan (Ubud).
The Four Seasons Resort Bali at Jimbaran Bay is perched above a dazzling white beach, overlooking the panoramic views of Jimbaran Bay. Inspired by traditional Balinese architecture, thatched-roof guest villas cascade down the terraced hillside through tropical gardens, to the edge of the ocean. These exceptionally sized villas feature separate sleeping, bathing and living/dining pavilions, all within a private walled garden courtyard. Endless diversions include 2 infinity pools, a tennis court, a full-service spa and fitness centre, along with a wide range of recreational activities. Taste the flavours of the region and the world at four open-air restaurants, from Indonesian cuisine at Taman Wantilan, to Australian inspired cuisine at Sundara, the beachfront restaurant and bar.
Nestled beside Bali's magical Ayung River, Four Seasons Resort Bali at Sayan, is peacefully situated in Bali's cultural heartland. Amidst a tropical paradise and close to the artistic capital of Ubud, the resort's 18 spacious suites and 42 private pool villas, reflect the island's natural beauty. At Four Seasons Resort Bali at Sayan, the soothing two level swimming pool will replenish your spirit. Pamper your mind and body at the luxurious Spa, which incorporates authentic spiritual traditions such as chakra balancing, Balinese Ayuvedic practices, yoga and meditation. Indulge in the main spa or in one of three spectacular spa villas. Savour authentic Balinese and Indonesian specialties, along with a variety of international favourites, at the resort's two dining outlets and bar.
JAN'S TOURS & TRAVEL and FOUR SEASONS RESORT BALI at JIMBARAN BAY and FOUR SEASONS RESORT BALI at SAYAN have created a 3 nights and 4 days package for guests to enjoy two totally unique experiences - OCEAN at Four Seasons Resort Bali at Jimbaran Bay and RIVER at Four Seasons Resort Bali at Sayan :
"OCEAN AND RIVER EXPERIENCE at FOUR SEASONS RESORT BALI AT JIMBARAN BAY AND
FOUR SEASONS RESORT BALI AT SAYAN (UBUD) "
FOUR SEASONS RESORT BALI AT JIMBARAN BAY (OCEAN EXPERIENCE)
· Return airport transfers in a private air-conditioned vehicle
· 3 nights and 4 days accommodation in a One Bedroom Villa at Four Seasons Resort Bali at Jimbaran Bay
· Daily breakfast for two people
FOUR SEASONS RESORT BALI AT SAYAN (RIVER EXPERIENCE)
· Return airport transfers in a private air-conditioned vehicle
· 3 nights and 4 days accommodation in a One Bedroom Villa at Four Seasons Resort Bali at Sayan
· Daily breakfast for two people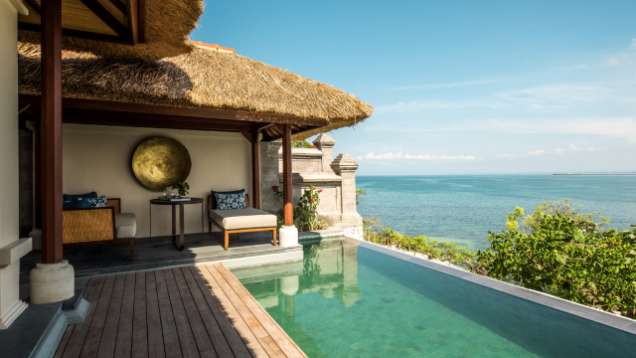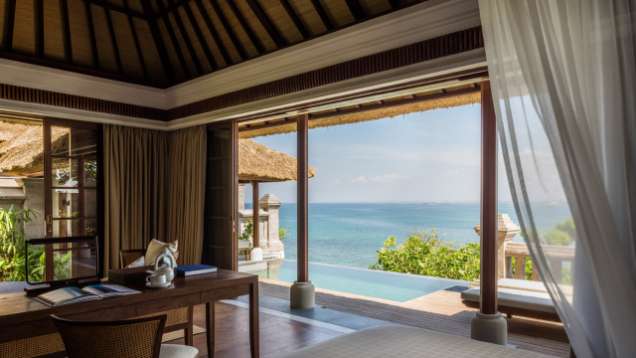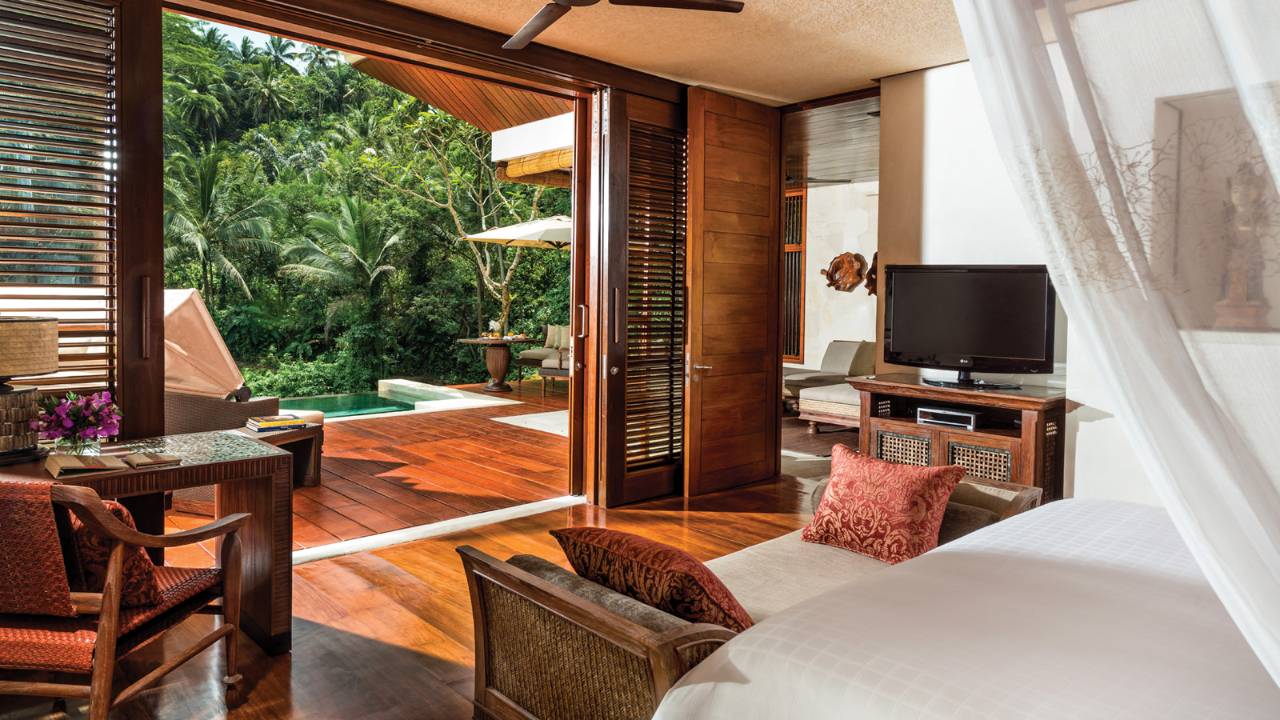 FOR BOOKINGS AND ENQUIRIES PLEASE CONTACT : marketing@janstours.com